St. Thomas offers something for just about everyone, which is why it is one of the most popular vacation destinations in the Caribbean.
Attractions in St. Thomas appeal to both those seeking adventure and those looking for peaceful relaxation.Whether indulging in some of the world's prettiest beaches, re-discovering history at museums, forts or historic houses, admiring stunning panoramic views via a hike or sky tram, playing a round of golf, making a splash in the invigorating turquoise blue waters, or visiting duty-free shops, St. Thomas has much to enjoy!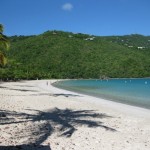 BEACHES:
Magens Bay Beach is a short 2 miles from the villa, and is listed by National Geographic as one of the top 10 beaches in the WORLD.  And it is just one of some 20+ beaches between St. Thomas, St. John and Water Island.  Why not come and pick a a favorite?
Click Here for a Beaches Guide. 
BOATING AND WATERSPORTS: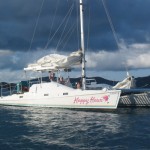 St. Thomas offers an abundance of opportunities to enjoy our beautiful waters.  What could be better than feeling our trade winds rush through your hair, sailing into small unpopulated coves, basking in the delightfully warm sun and tropical breezes, sipping on a rum punch, and snorkeling with sea turtles?
SNORKELING & DIVING:
St. Thomas has some wonderful dive spots, and our waters are teaming with live coral, fish and sea turtles.  Even if you aren't certified, you might want to consider taking a "resort dive", where you'll receive basic instruction on diving and descend on a shallow dive of not more than 30 feet. For more information, we recommend Aqua Marine Dive Center.
For more information on diving, and a listing of all tour operators, please visit:
 http://www.visitusvi.com/stthomas/diving
GOLF:
Mahogany Run Golf Course is situated on the dramatic coastline of St. Thomas' north side, only a few short miles from the villa. This 18-hole championship course boasts spectacular views and very challenging play.  Perhaps most awe-inspiring, the course includes the world famous Devil's Triangle, a three hole stretch sure to challenge the best of players.  Included in the Devil's Triangle is the par-3, 14th hole situated 200 feet above a rocky inlet.  Reservations for tee times are accepted only within 48 hours of your golfing date.  T0 reserve, please call the Pro Shop at (340) 777-6006, open daily.
DAY TRIPS: Take advantage of our proximity to many diversified islands! By ferry, helicopter, seaplane or airplane, islands such as St. John, the British Virgins, St. Croix, Puerto Rico and other "down-island" destinations are feasible day trips
ST. JOHN, USVI:  St. John is an easy day trip from St. Thomas.  St. John is 50% National Park, and features one beautiful beach after another.  There are numerous hiking trails, snorkeling spots, and historic sites as well.  The main town of Cruz Bay offers a fun day of shopping for unique items like hand made jewelry and local arts and crafts.  St. John can be reached by passenger ferries that run every half hour, with the trip taking only 20 minutes.   We also suggest taking the car ferry with your rental vehicle.  The car ferries run hourly from Red Hook.  A recent shortage of vessels, 3-day advance reservations are required.  As we don't have an open container law here in the VI, why not load the car up with a cooler of beverages, and head out for a day of exploration on St. John !!
BRITISH VIRGIN ISLANDS:     The BVI consists of 4 main islands (Tortola, Virgin Gorda, Jost Van Dyke and Anegada), along with 50 other smaller islands and cays, all within about a 10 mile stretch.  A passport will be needed for entry into the BVI.  For more information on the BVI, the following websites offer a ton of information:
http://www.bviwelcome.com
http://www.bvitourism.com
Tortola is the capital, with two main "towns" and can easily be reached by a 30 minute ferry ride.
Jost Van Dyke is a smaller, less populated island, and best known for it's New Years Party at Foxy's beach bar.  Jost is a drinking man's paradise, with one laid back beach bar after another.
Virgin Gorda is known for it's stunning rock formations, called "The Baths".  We highly recommend a day trip to see this work of nature if you get a chance.
The BVI is best reached by ferry or by power boat, and a passport is required.
Options for getting to the BVIs :
ST. CROIX, USVI: St. Croix is the biggest of the three main U.S. Virgins.  It can be reached by seaplane, and is best known for it's scuba diving spots, Cruzan Rum factory, and Botanical Gardens.  St. Croix is the only Virgin Island allowed to offer casino gaming and currently has one casino in operation, the Divi Carina Bay Resort.  If contemplating a trip to St. Croix, please let us know, so that we can offer some insight on exploring this large island.
OTHER ATTRACTIONS INCLUDE:

Duty Free Shopping | Take home $1,600 worth from the hundreds of duty free shops which line our streets.   We have three wonderful tourist oriented shopping districts:   Downtown Charlotte Amalie, Havensight Mall,  The Shops at Yacht Haven Grande  and East End Red Hook.  St. John also offers more artsy oriented shopping at the Wharfside Village in Cruz Bay and Mongoose Junction.
Coral World Marine Park | Highlights include the Undersea Observatory Tower built 30 feet underwater, the Marine Gardens gallery of 21 aquariums, and swim with the Sea Lions exhibit.
VI Eco Tours Kayak Trip | Kayak, hike and snorkel the picturesque Mangrove Lagoon Wildlife Sanctuary & Marine Preserve. Explore a deserted island, mangrove forests and snorkel clear protected waters.
Butterfly Gardens | Enjoy the beauty of many colorful species of butterflies from around the Caribbean.
Tree Limin' Extreme Zip Line | Soar through the rainforest on a gratifying 2 1/2 hour zipline canopy tour starting with a fun and exciting ride in a six wheel drive pinzgauer to the top of St. Peter Mountain.
Magic Ice Gallery | Explore the largest permanent ice gallery in the world showcasing the rich history of the Caribbean in intricate sculptures created from snow and ice.  A great way to escape the downtown heat.
Mountain Top | Stunning panoramic views of Magens Bay, St. John and the British Virgin Islands from its expansive observation deck. Mountain Top is best known for its world famous banana daiquiri and wide array of duty-free shopping.
St. Peter Mountain Greathouse & Botanical Gardens | The Greathouse displays examples of West Indian architecture andfurniture. The lush Botanical Gardens and nature trail feature streaming waterfalls, tropical bird aviaries, fish ponds, more than 20 varieties of orchids and 150 species of Caribbean plants and fruits. Enjoy dinner afterwards at the award winning Blue Orchid Restaurant.  A wonderful place for wedding receptions.
Plantation Crown and Hawk Botanical Garden | A brand new attraction 1500′ above town offering breathtaking views and 5.5 acres of trails wandering through lush rain forest, loaded with tropical flora and fauna.
Paradise Point St. Thomas Skyride | A sky tram whisks visitors up to 700 feet above Havensight and the cruise ship port for some of the most dramatic views in the Caribbean. Once at the pinnacle, guests can enjoy shopping and dining.
Tillet Gardens | Developed as an artists' center by renowned silkscreen artist Jim Tillett, this center features an art gallery, local arts and crafts, a potters studio, jewelers, candle makers, painters and a community theater.
Self-Guided Island Tour & Treasure Hunt | More than just your average tourist map, they navigate you to FUN!  Pick up the St. Thomas Activity and Road Map at the Airport (or here at the Villa).
Flyboarding with Virgin Islands Water Sports | Experience the latest water craze …. Flyboards allows you to fly through the air like Iron Man and swim like a dolphin.
Sugar Bay Comedy Depot | Tickle your funny bone with top rate comedy acts.  The 3rd Weekend of every month.
HISTORICAL SITES & MUSEUMS:
Click Here for a Self-Guided Historic Walking Tour of Downtown Charlotte Amalie
St. Thomas Synagogue

| The Hebrew Congregation of St. Thomas seeks to make the old new and the new sacred.  The  Synagoguebuilding — a National Historic Landmark — is the oldest in continuous use under the American flag, built in 1833.  The small but vibrant Congregation was founded in 1796.
99 Steps |  These steps were built by the Danes in the mid-1700s who found "step-streets" to be the easiest way to climb up and down the steep hills of Charlotte Amalie. The bricks used to construct the steps were originally brought from Denmark as ballast in the holds of trading ships. There are actually 103 steps.
Blackbeard's Castle |  This watchtower, originally named Skytsborg (Sky Tower) by the Danes, was built in 1679. According to legend, the infamous pirate Edward Teach, nicknamed Blackbeard, used the tower to watch for ships entering the harbor.
Bluebeard's Castle | Danish fortress built in 1689, Bluebeard's Castle is named after the fictitious pirate, Bluebeard, who was said to have built the castle to lock away his beautiful wife.  Enjoy dinner afterwards at two of our favorite restaurants.
Camille Pissaro Gallery | The father of French Impressionism, Camille Pissarro was born and raised in Charlotte Amalie. His childhood home is now an art gallery featuring artwork from dozens of artists including Camille Pissarro himself.
Drake's Seat | One of the island's best lookouts, Drake's Seat offers a panoramic view of Magens Bay and the U. S. and British Virgin Islands to the east. Explorer Sir Francis Drake is said to have kept watch on his fleet from this vantage point, marked by a seat across the road from the parking area.
Fort Christian & Museum |Constructed in 1680, Fort Christian was built to defend the Danish settlement. This National Historic Landmark is the oldest building in continuous use on St. Thomas and also served as the governor's residence, a place of worship, a police station and now a museum.
Frederick Lutheran Church |Home to the oldest Lutheran congregation in the Virgin Islands, this revivalist style structure was completed in 1844.
French Heritage Museum | This small museum, located in Frenchtown, chronicles the influence of the French in the Caribbean. Residents have donated some 275 artifacts to help demonstrate this lasting French presence. The museum also has a computer that stores the genealogies of local families.
Government House |  Constructed in 1867 as the meeting place for the Danish Colonial Council, Government House is used today as the Governor's Office. Visitors are welcome.
Haagensen House | Built in 1827 in the grand Charlotte Amalie town residence style, it was the original home of Danish banker Hans Haagensen and his wife Sarah Julia Magens, related to the Magens that had their plantation on the now-famous Magens Bay Beach.  Hans and Sarah raised their nine children in this house.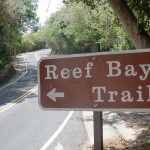 HIKING OPPORTUNITIES:
Due to the nature of our rock and soil, climbing the rocks below the villa is extremely dangerous and strictly prohibited.   Here are our recommendations for trekking off property in the VI …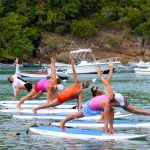 FITNESS & YOGA:
BlueWater SUP Stand-Up Paddleboard Rentals & Yoga | Secret Harbor & Hull Bay
AquaAmy | Private Scuba & Stand-Up Paddleboard Lessons
St. Thomas Association of Roadrunners
Virgin Islands Pace Runners
Rebook Crossfit St. Thomas (drop in's welcome)
Open Space Studios Yoga
Pure Balance Yoga & Cycling Studio
Anahata Wellness & Movement (Victoria's Teacher)
HEALTH CLUBS:
Synergy | East End Plaza Red Hook
UVI Wellness Center | University of the USVI
Extreme Fitness | Market Square Plaza, Estate Tutu
Superior Fitness | Downtown Charlotte Amalie

SPA-MASSAGE:
Wyndham Sugar Bay Spa & Resort
Marriot Frenchman's Reef Lazule Sea Spa & Salon
Prana Spa at Yacht Haven Grande
In Villa Massage:   Contact Rosa Noonan @ (703)946-4133  (she's awesome!)
We are always happy to provide our help and input with your daily activities, so please feel free to give us a call or shout when considering how to spend your day.  Enjoy!